The True-Fit™ Insertable Punch Retainer
Introducing our newest ball-lock innovation:
Our Newest Manufacturing Services Center
Moeller Precision Tool Canada
Now Open in the Cambridge, ON Area!
Manufacturing Capabilities
Custom Machining
Moeller's machining capabilities are the most technologically advanced in the industry. Our extensive array of equipment capabilities includes CNC Conventional / Wire EDM, CNC Turning and Milling Machines, CNC Jig Grinding and Profile Grinding. Moeller's climate controlled inspection department features CMM equipment, SPC quality control and certification capabilities.
3D Part Digitizing
Moeller Precision Tool's ability to engineer and manufacture tooling for today's demanding production environments extends far beyond traditional engineering and design practices.Our investment in the most current reverse engineering technology, including 3D laser scanning, allows us to precisely capture critical part data, and then manufacture exact replicas.
Engineering
Moeller's experienced engineering staff provide unsurpassed quality and innovation for the special tooling required in the metal stamping, forming, piercing and trimming industries. Our quality practices apply to both standard and custom detail tooling, providing cost-effective manufacturing while providing world class performance from every part produced.
Facilities
The most technically advanced equipment, combined with a staff committed to its customers, continues to propel Moeller Precision Tool towards leadership in the punch, die button, and special die detail manufacturing business.
Moeller Precision Tool, founded in 1965, encompasses over 100,000 square feet of manufacturing and warehouse space.

MPTCrib.com, Moeller's Inventory Management Software, was developed to maximize crib efficiency with automated tooling parts/component management. Adaptable to most manufacturing areas including existing storage methods and systems, our barcode parts scanning system catalogs components, provides inventory control, automatically uploads data, and warns before stock levels become critical.
Learn more about MPTCrib.com, our exclusive inventory management program here.
The latest version of M-CAD is online!
M-CAD is our web-based, on-demand 3D tooling catalog where you can find:
Geometrically accurate product models of Moeller's standard and custom tooling components
User configured, native, solid models available in vast array of file formats
Exclusive Moeller products like True Strip, True-Fit (and more)
Smart Models including the part properties for seamless design and BoM integration
Upcoming Events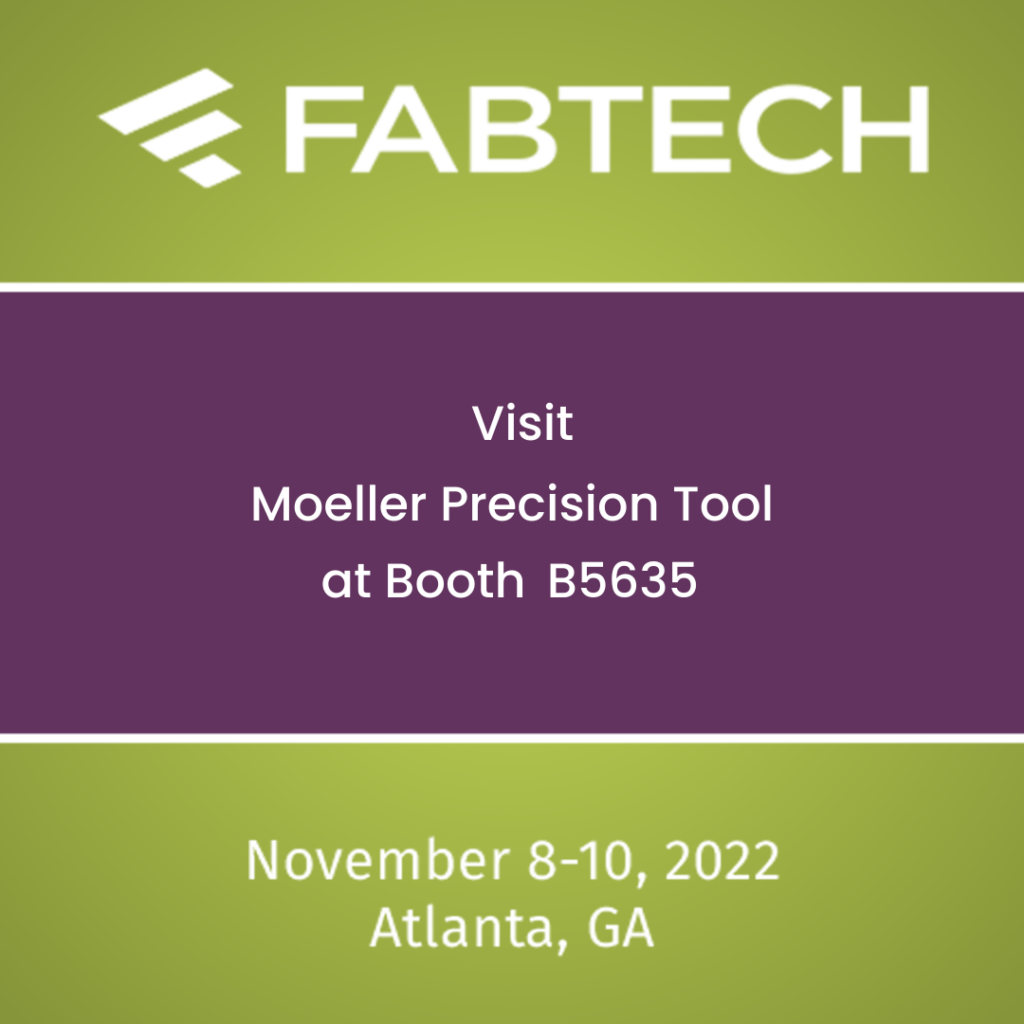 MPT and DDS at FABTECH Atlanta 2022
08/11/2022 – 10/11/2022 @ All Day – Moeller Precision Tool and Dynamic Die Supply are both exhibiting at FABTECH 2022! Use our exclusive promo code to get a free show floor pass and attend as our guest.  See you in Atlanta!