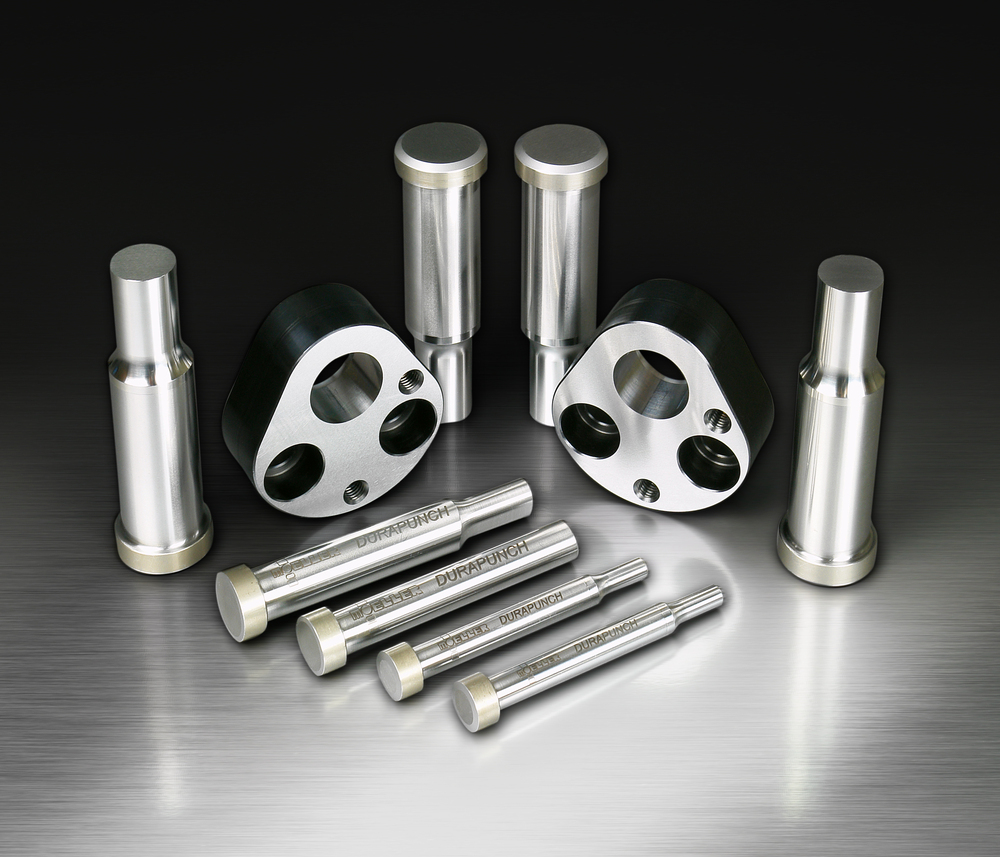 Extreme Stamping Strength
As the industry moves toward more complex applications and more demanding materials, we're leading the effort to deliver innovative solutions — one of them being DuraPunch™.
DuraPunch™ is a heavy-duty punch designed for extreme stamping applications. Featuring a thicker shoulder length and larger fillet radius to absorb greater impact shock, it can pierce heavy-gauge and high-strength materials with precision and ease. Add it to your tool room today.
Special Features
DuraPunch™ stands out among other industry solutions because of these special features:
Thicker shoulder length to absorb impact shock and resist stripping forces

Larger corner radius from shank to shoulder to better distribute shock and forces

10° angle on end surface creates a support "pad" the same size as the shank diameter to keep shock forces parallel to the shank

PM-M4 material with greater tensile and compressive strength

Available in inch and metric sizes
For more information on DuraPunch™ features and specifications, download our Advanced Stamping brochure. 
Benefits of DuraPunch™ Die Punches
A few reasons our customers love DuraPunch™: 
Reduced downtime.

No need to change broken punches.

Reduced risk of head breakage or cracking,

even when piercing heavy-gauge and high-strength materials.

Cost-effectiveness

due to extended longevity and accurate, repeatable results.
Questions About DuraPunch™? Contact Our Team
As a global partner for standard and special die components, we can help you find the punch solution you need for high-quality, repeatable results.