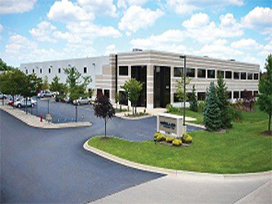 Leading the way
The most technically advanced equipment, combined with a staff committed to its customers, continues to propel Moeller Precision Tool towards leadership in the punch, die button, and special die detail manufacturing business.
The Moeller Advantage
We take pride in our reputation for providing exceptional quality, personalized service and uncompromising value, and respectfully understand that "In the last analysis, our own interests are best served when we serve our customers."
Moeller is your best value for standard and special punches, die buttons and special details. Moeller Precision Tool encompasses over 140,000 square feet of manufacturing and warehouse space in our-state-of-the-art facilities in Michigan, Tennessee, Ontario, Canada, and Queretaro, Mexico.
We take pride in our reputation for providing quality components and unrivaled customer service. Our commitment to customer satisfaction and exceeding industry standards has set Moeller apart from the competition. The world's largest and most demanding stampers and die shops specify Moeller Precision Tool products.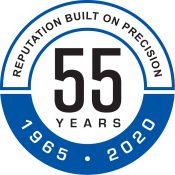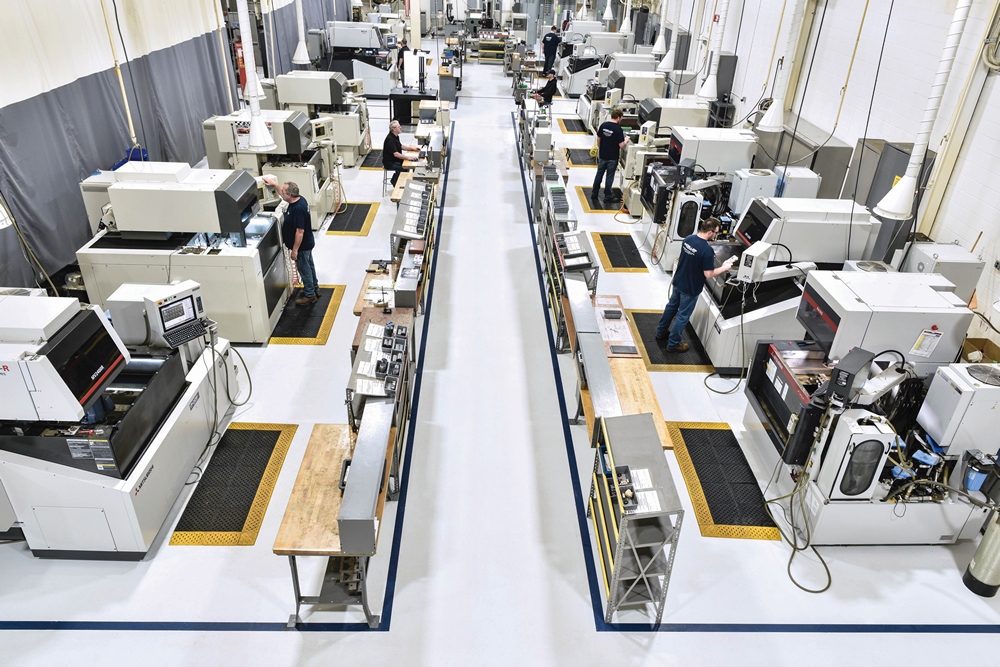 Moeller's reputation and ability to produce the highest quality stamping and die components is a reflection of our diversity and time-tested drive for excellence.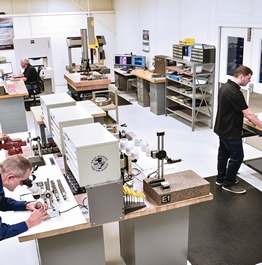 State of the art equipment
• Moeller's equipment is the most technologically advanced in the industry
• Capabilities include CNC conventional/Wire EDM, CNC Turning &Milling, CNC Jig Grinding, and Profile Grinding
• Climate controlled inspection department featuring SPC Quality Control and certification capabilities to insure the highest quality products to our customers.
• CMM equipment and reverse engineering scan capabilities.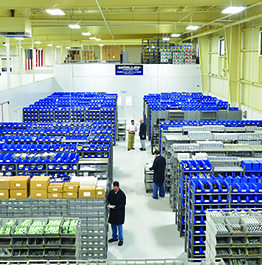 Comprehensive Inventory
• Most comprehensive selections of both inch and metric sizes of hardened punches and die button blanks, available in ball lock or headed styles.
• Moeller True-Set retainers are the most accurate retainers available. We stock standard True-Set in ball lock and shoulder style, ready to ship the same day.
• Moeller features mechanical die springs; the industry's highest performing springs.
• Moeller's service stock program offers same day delivery for special tooling needs.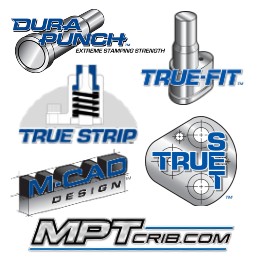 Patented Products and Services
• Moeller is the industry leader for consistent quality and new innovative products.
• Moeller's many patented products and services have provided significant cost saving solutions to our industry's most demanding consumers of tooling components.
• M-CAD is the most comprehensive tooling design software available. M-CAD allows designers to create and engineer all of Moeller's Catalog Components into their process applications.